Increasingly, I have noticed that many people, particularly in the movies, have started to poke fun at the Dutch. I optimistically believe this to be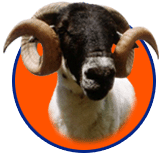 because the Dutch as a group can not possibly threaten anyone and as more and more groups join the "politically incorrect" list we're becoming the obvious alternative. There remains, however, a little voice persistently telling me that it's actually because we present ourselves in a way that encourages others to poke fun. After all, we are responsible for bringing Mentos commercials to the world.
The expressions in the language page reflect that, but so does a recent trend in Hollywood blockbusters, such as Austin Powers in Goldmemeber. First, the main villain, Goldmember, is a particularly unflattering individual who is overweight, likes tight pants, eats his own dried skin, makes statements to people that make them deeply uncomfortable, loves money to the extent that he reportedly made love to a molten bar of gold – and guess what – he's Dutch. Second, Austin's dad, Nigel Powers, repeatedly expresses his deep hatred for the Dutch. On one occasion he mentions that there are two things in the world he can't stand. The first is people who are intolerant of other people's culture, and the second is the Dutch. Admittedly, it's a redundant statement, but it's still somewhat distressing. On another occasion, he comments in passing that it makes sense that Belgians are evil, as they share a border with the Dutch.
The Dutch, it seems, are the world's new pejorative scapegoat.